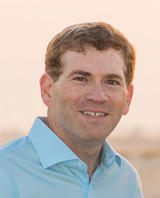 George Wolberg
Professor of Computer Science
City College of New York / CUNY
---
Education | Ad Personam | Research Interests | Publications | Teaching | Google Tech Talks | Useful Links | Contact info
---
---
---
Image Processing: image reconstruction, restoration, enhancement, filtering
Computer Graphics: warping, morphing, terrain rendering, visual effects
Computer Vision: image registration, scattered data interpolation
See abstracts for a glimpse of my work. Full references are given below.
My work on 3D reconstruction from laser range scans and photographs have been presented at three recent Google Tech Talks.
---
---
---
---
---
Office:

NAC 8/202N

Office Hours:

Monday 3:30 - 4:30 pm

Address:

Department of Computer Science
City College of New York
138th St. at Convent Ave., Rm. R8/206
New York, NY 10031

Tel:

(212) 650-6160

Fax:

(212) 650-6248

Email:
---
Back to top | Computer Science | School of Engineering | CCNY
---