Research Overview
Dr. Peng's research focuses on Underwater Wireless Networks (UWNs). UWN shares some common features of traditional wireless networks while possessing some unique characteristics and challenges. The complexity of the aquatic environment and the sophistication of underwater acoustic communication mechanisms pose grand challenges and require new research from the ground up.
With dwindling resources on land, humans are increasingly turning their attention to the vast oceans. The technology of underwater wireless networks is the key to enable humankind to capitalize on the vast resources of the planet's seas. And thus will have significant technical, economical and societal impacts.
Previously Funded Projects
An underwater cognitive acoustic network (CAUNet) is proposed in this project. CAUNet will be aware of the coexistence of multiple underwater acoustic systems to preserve a sustainable blue ocean for next generations. The project goals include investigating acoustic spectrum usage via data collection and analysis, designing algorithms, software and hardware for acoustic spectrum sensing and spectrum management, and evaluating the feasibility and performance of the proposed work via simulations, and lab and field experiments.

University of Delaware: PI: Aijun Song, Co-PI: Andreas Muenchow, Mohsen Badiey

University of Connecticut: PI:

Zheng Peng
This project proposes to design and develop an integrated underwater acoustic sensor network for ice-covered. It will transmit data wirelessly through acoustic waves from sub-surface ocean sensors to a receiving array with a surface connection to satellites and the Internet. This project will expand the capabilities of studying sea ice changes in the transition zone by developing and deploying an underwater wireless communication network for the arctic area.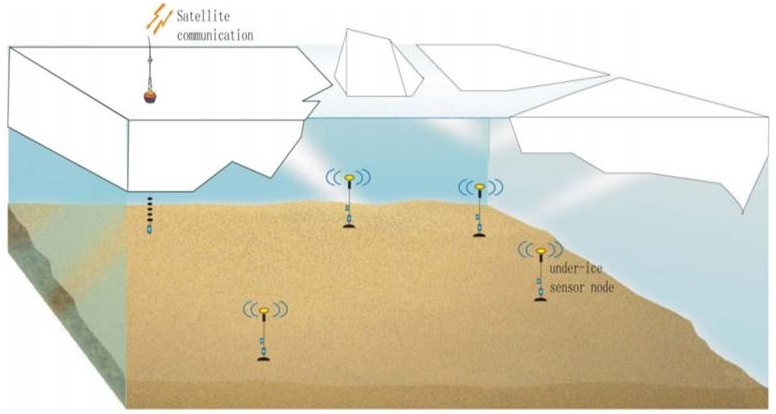 Courtesy of the NSF INSPIRE project team
Other Actively Involved Projects
I am leading the development efforts of the NSF Ocean-TUNE project, an Ocean Testbed for Underwater Network Experiments. It is an open testbed "suite", accessible to the public. It consists four testbeds to be deployed at four different sites across the country: Long Island Sound (CT), Hood Canal (WA), Santa Monica Bay (CA), and Galveston Bay (TX), which have a diverse coverage of the US coast in terms of geography and weather. Dr. Peng coordinates the project and provides training on Aqua-Net. He is also leading the effort developing a friendly user interface for researchers in the community.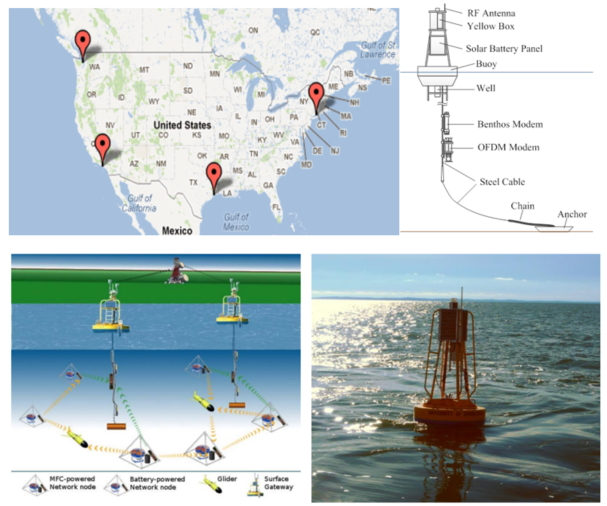 Efficient MAC Protocols for UWNs
Medium access control (MAC) protocols determine how nodes in the network share the underlying communication channel and are quite important to the network performance. In this effort, he investigated different MAC protocols, including parallel reservation based MAC and the multi-channel MAC protocols for underwater networks. To fully utilize the available bandwidth, Dr. Peng proposed a novel MAC protocol, called COPE-MAC. And together with his colleagues, several new MAC protocols are also designed based on our field test experience.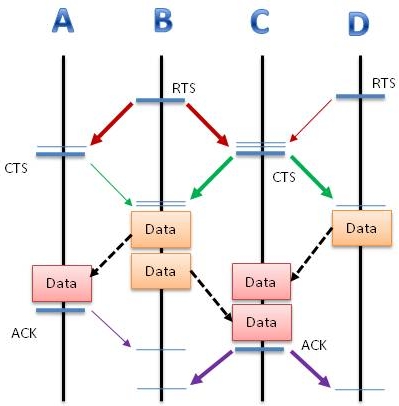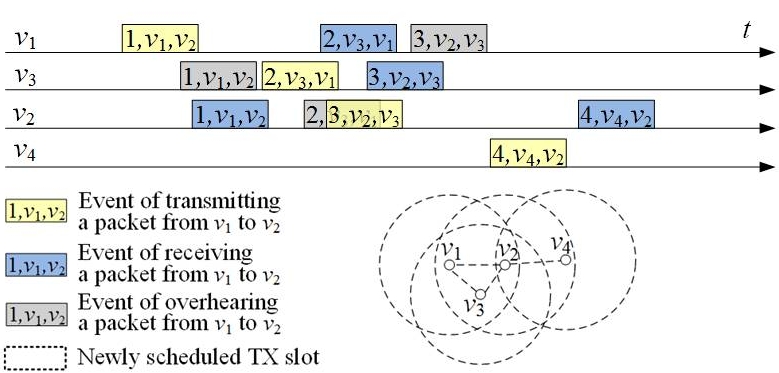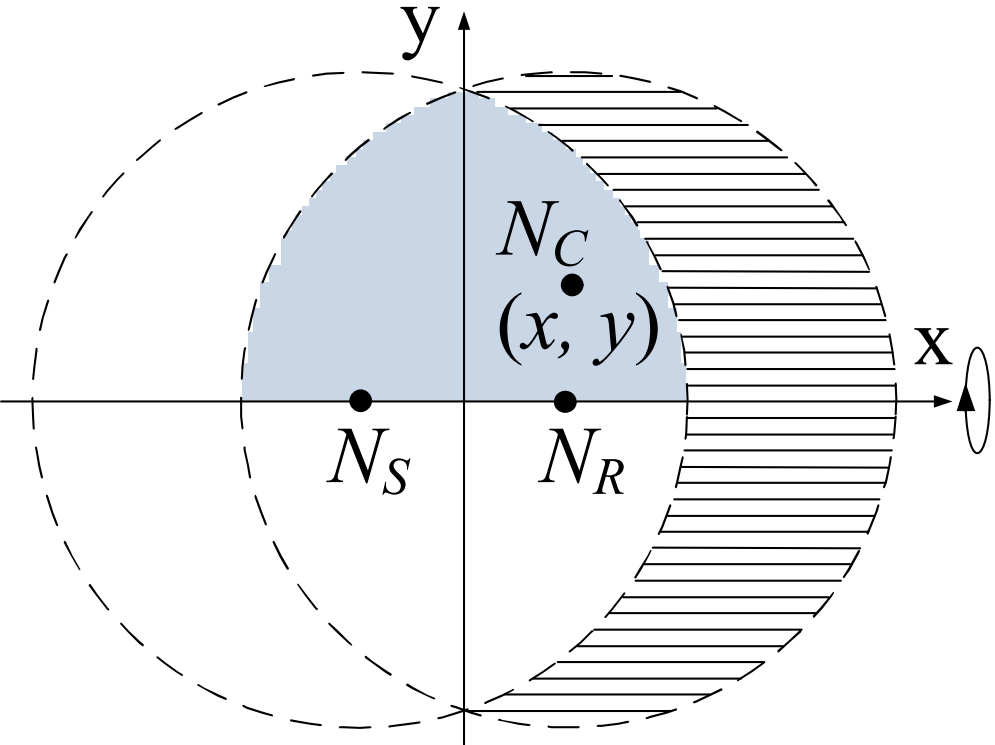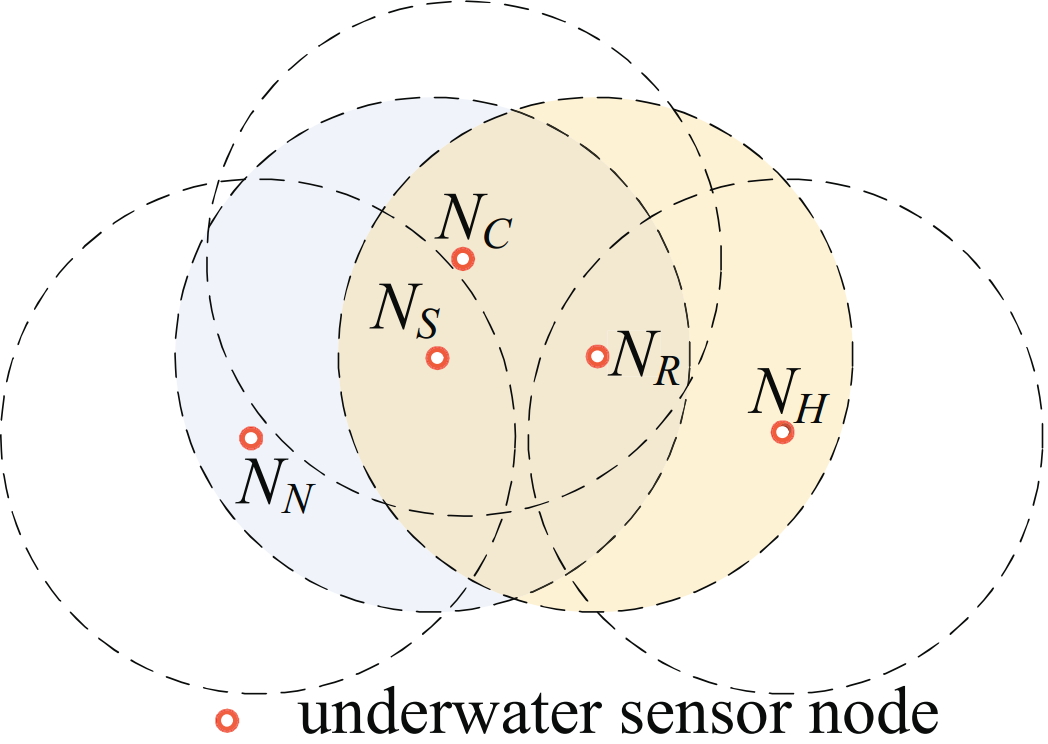 To better support underwater wireless networks, the design of acoustic modems needs to have upper layer protocols and modules in mind. Communications between software and hardware developers are critical to deliver a system enabling high performance underwater communication and networking. In this project, on the one hand, Dr. Peng provides inputs from network software point of view to the modem developers. On the other hand, he helps computer network scientists better understand the underlying physical layer and channel characteristics. He also views the implementation of acoustic modems as a software project and gives thoughts on the software design and architecture.

Like the terrestrial wireless networks, underwater wireless networks are inherently vulnerable to attacks due to the broadcast nature. However, underwater wireless networks have their special characteristics that require new design in encryption, attack detection, self-protection, defending and recovering. UWN security now becomes an interesting topic in UWSN lab. Preliminary work has been done to study the effectiveness of different types of attacks. This is an area Dr. Peng is keenly interested in exploring more.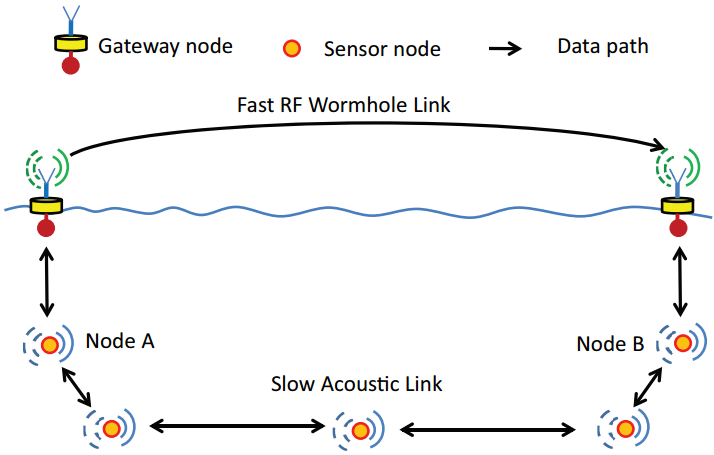 Recently underwater systems have become more complicated and diverse. With the increasing complexity, the interaction between the system control logic and physical devices becomes more complicated. In such a complex and usually resource constrained system, it is imperative to introduce an operating system to efficiently manage hardware and provide friendly user interface for applications. In this project, together with his colleagues, he is working on an OS specifically designed for underwater sensor networks.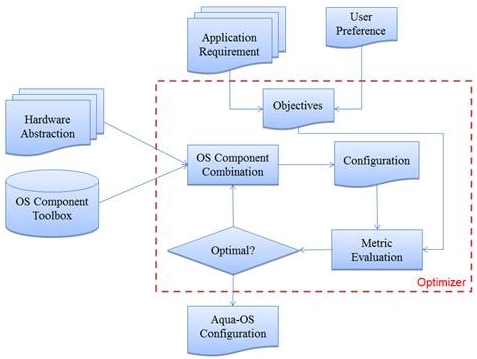 As of 2006, there was no discrete-event based network simulator for underwater acoustic networks. In this effort, based on NS-2, Aqua-Sim, a new network simulator for UWSNs, was developed. Aqua-Sim accurately models the underwater acoustic channel, the three-dimensional topology and the mobility pattern of underwater objects. A bunch of protocols (from the physical layer to the application layer) have been implemented in Aqua-Sim and new protocols can be easily imported into Aqua-Sim because of its open architecture. In 2012, he is working with colleagues from another university in designing a new simulator which will provide a more accurate channel and in the meantime significantly reduce developers' workload.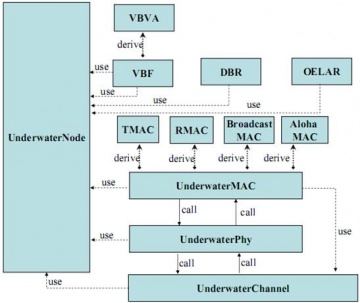 In this project, a network visualization tool to enable 3D visualization for underwater wireless network simulations is developed. It helps researchers using Aqua-Sim understand the simulation progress in a more intuitive way. When combined with Aqua-Net, it can also demonstrate network events and activities after, or even during, field tests in 3D. The visualization tool is designed to be user friendly, especially to NAM users, as it is designed to follow the interfaces and functions similar to NAM. Future work includes fully functional capabilities for visualization and much improved user interfaces.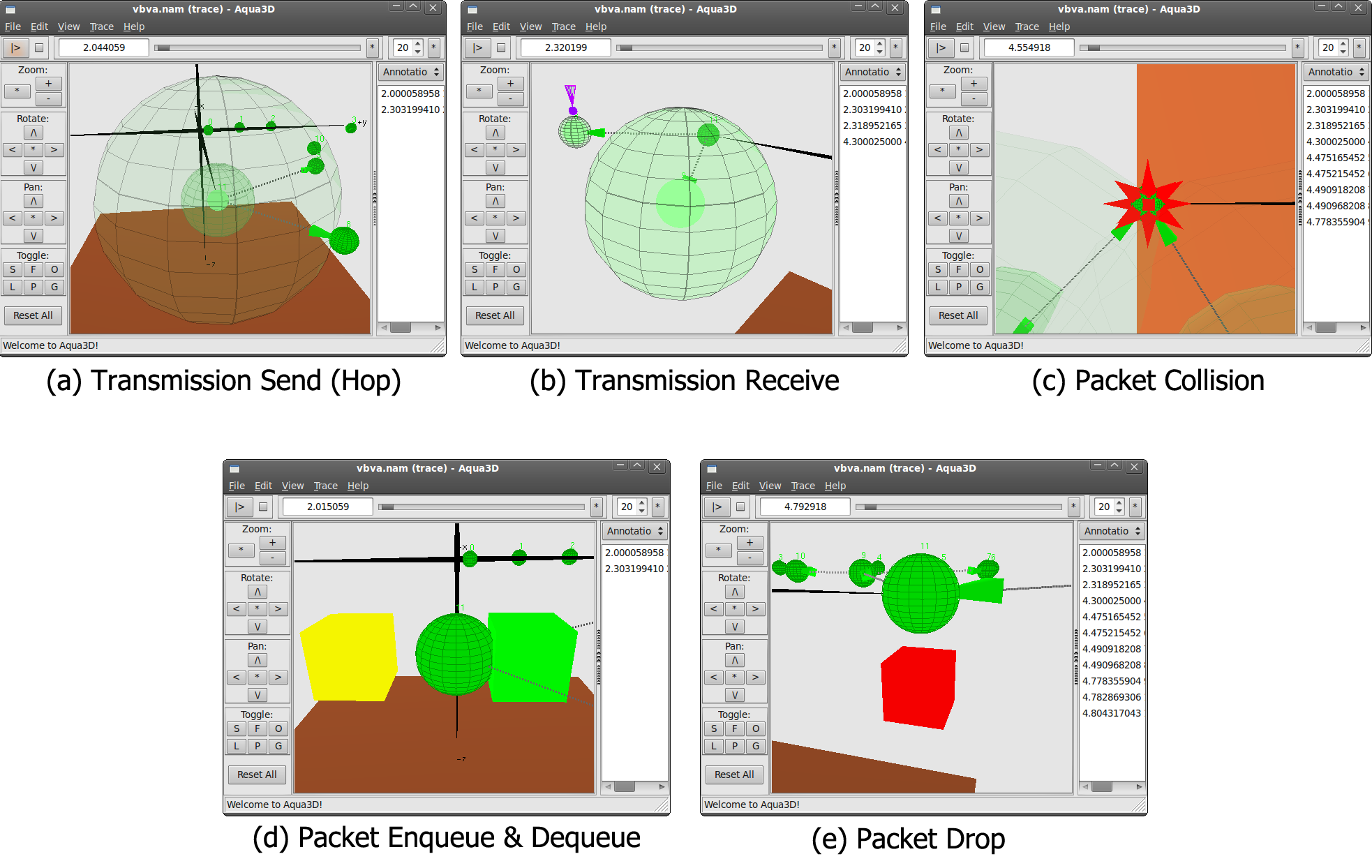 Ph.D Dissertation Research
Efficient and Robust Underwater Sensor Network Systems: Design, Implementation and Experiments
Aqua-TUNE: a Field Testbed for Underwater Wireless Networks (UWNs)
Aqua-TUNE, a field Testbed for Underwater Network Experiments, is presented in this work. The testbed has a network of acoustically connected nodes. Each node contains a floating platform for electronic devices, an acoustic modem, a RF based remote control system and the software platform that accommodates the protocols for underwater networks. Aqua-TUNE offers a variety of services that open much potential to the researchers and application developers. The testbed is designed to be affordable, accessible and easy to handle. Aqua-TUNE can be used to experimentally evaluate algorithms and protocols designed for underwater networks in real world scenarios. It is a valuable tool which leads to Ocean-Tune.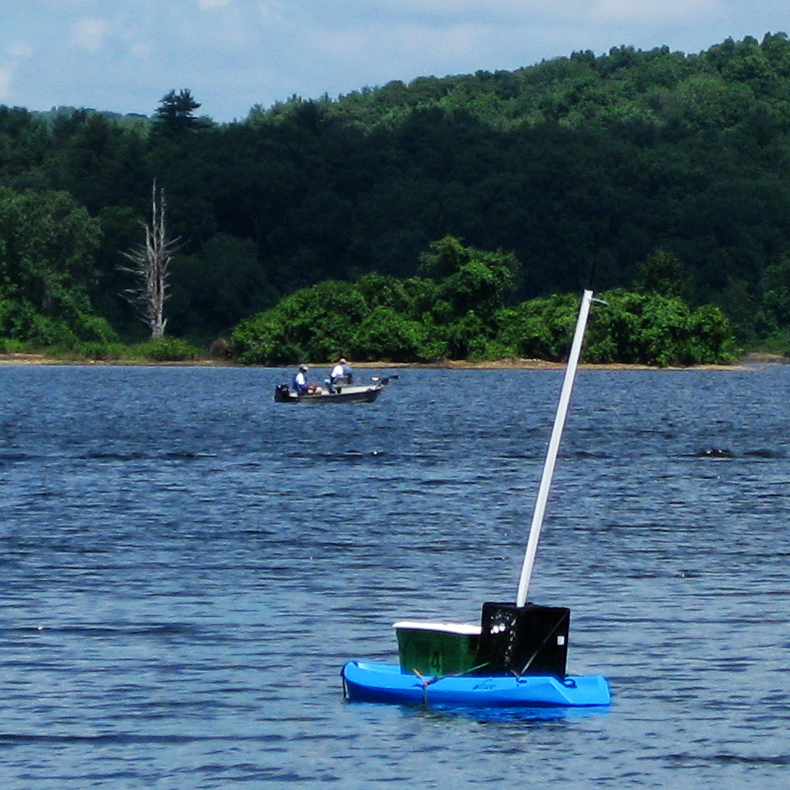 Aqua-Net is an open architecture for UWNs. It aims to provide a powerful networking solution kit for underwater wireless network researchers. In Aqua-Net, BSD socket-like interface makes it easy for end users to implement applications. And due to its layered structure, new protocols can also be plugged into the system. Through a detailed case study on MAC, he demonstrates the potential power of Aqua-Net. The future work is to implement more protocols to populate the protocol stack. Meanwhile, he is working to identify new needs from the community and trying to provide better support for the latest software and hardware. Aqua-Net will evolve as the underwater network research proceeds. And it is considered as a groundwork and valuable tool for future advances of the underwater sensor network research.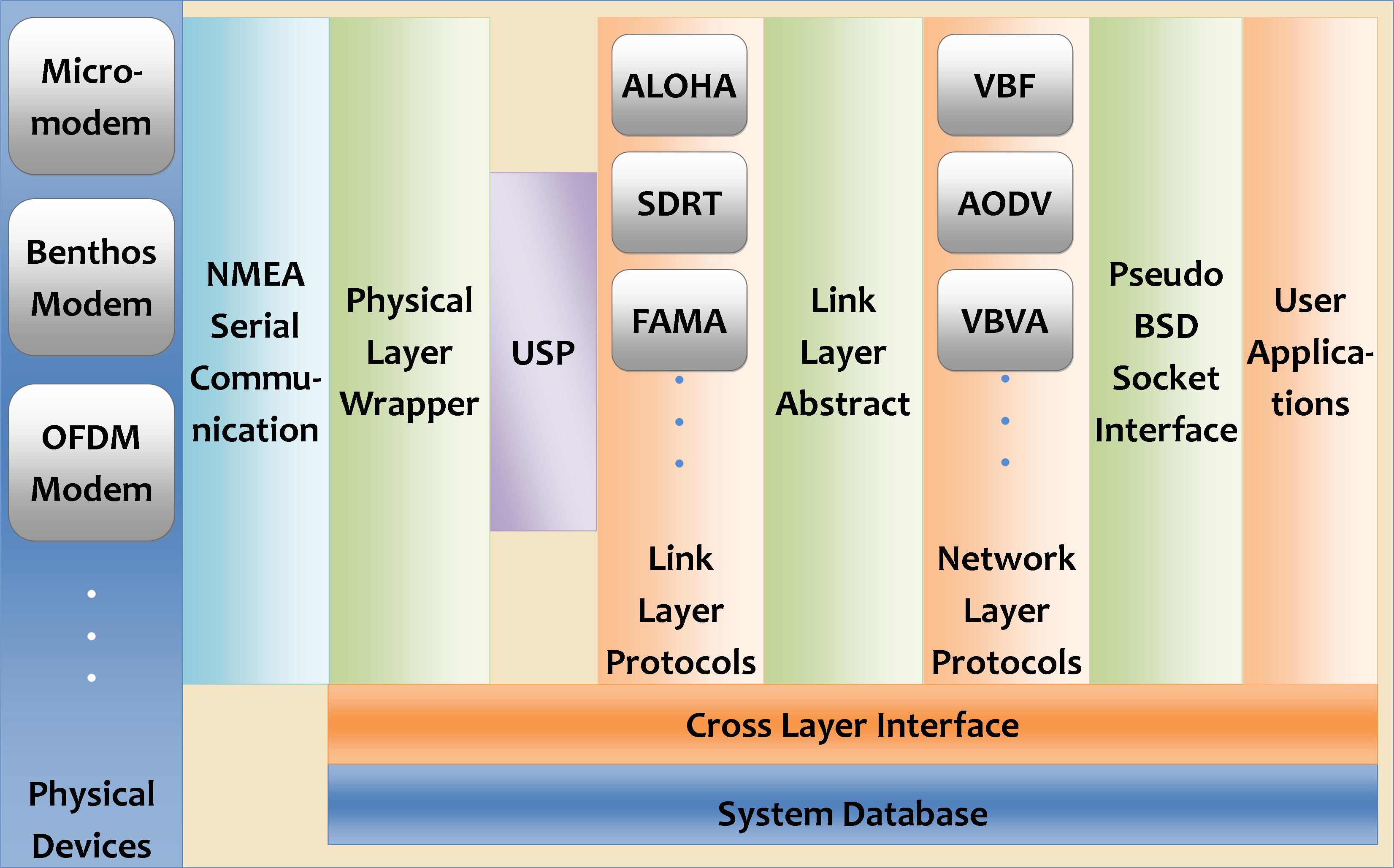 In this project, he designed and implemented a lab testbed for underwater wireless networks. This system was built to explore the various properties of and to test and develop theories for underwater sensor networks, with an initial focus on real parameters in the underwater channel and characterizing the performance this has on an underwater sensor network. The testbed has been developed by first constructing the physical acoustic environment in the lab and providing APIs to the potential users. By introducing the concept of virtual nodes, the topology that has the maximal degree equals the number of modems available could be emulated. Some experiment results have also been collected. In addition, a geographic routing protocol called VBF has been implemented based on the APIs he provides for the testbed. This testbed makes it possible for researchers to get more experience designing and implementing applications for realistic underwater environment before doing something sophisticated and interesting.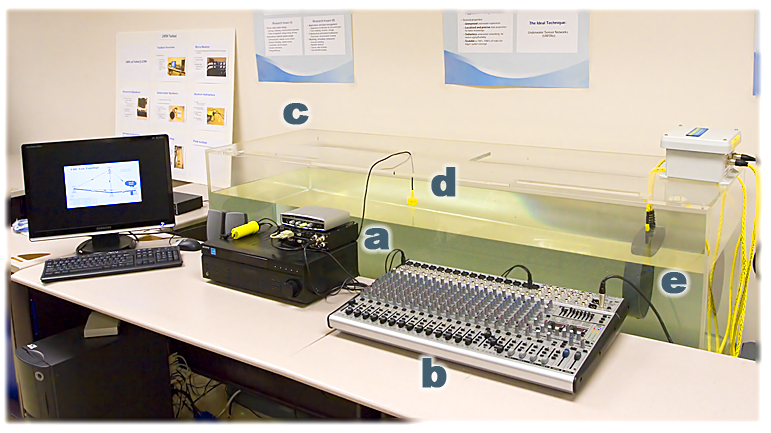 Latest News
Dr. Zheng Peng was elected Chair of the IEEE...
Visitor Counter
Today
3
All
32370
Currently are one guest and no members online