---
CSc 59866
Senior Capstone Course
---
Course Description
In this project-based course, students are grouped into teams to work on projects of practical importance in topics such as digital image processing, computer graphics, computer vision, and machine learning. The capstone course will last two semesters. In the first semester, we will study key principles in one of these selected fields. The second semester will focus on implementation of exciting real-world problems. Available project topics span the fields of image processing, computer vision, computer graphics, and machine learning. Projects will be selected based on the interests of the students and professor.
Two-Semester Course
In the first semester, after fundamental principles are introduced, each team chooses one topic and performs research and development to specify deliverables, milestones, and implementation considerations. Teams consist of up to three students per group. Each group must read a collection of papers on their chosen topic, present them to the class, demonstrate a deep understanding of the principles and algorithms, and outline a working plan to implement the software complete with milestones and deliverables. In the second semester, each team continues their project with detailed design, implementation, integration, testing, experiment evaluation. The project is finally delivered with full documentation at the end of the second semester.
Programming
Depending on the project, programming will be done in Python or C/C++. Machine learning projects will likely be done in Python with Scikit-Learn and Tensorflow. High-level C++ GUI toolkits such as Qt (qt.digia.com) will be introduced to the students so that they can integrate their work directly into a professional graphical user interface. The OpenGL graphics API, including the GLSL shading language, will be introduced so that the student can implement high quality graphics rendering using the same tools that are currently in use by producers of video games and computer animations. Background in image processing, computer graphics, or computer vision is helpful but not necessary. The course material will be entirely self-contained.
Course Objectives
Through this large project of considerable technical depth, students are expected to expose themselves to the forefront of research and development in digital imaging with a concentration on image processing, graphics, and vision. Furthermore, students have a chance to apply their software engineering knowledge in a large project full of technical challenges.

The goals of the course are to:
To gain deeper insights into the workings of real world software engineering.
To receive valuable hands-on experience in basic research.
To better understand machine learning and non-conventional imaging algorithms and systems in an efficient and effective manner.
Piazza
This term we will be using Piazza for class discussion.
The system is highly catered to getting you help fast and efficiently from classmates, the TA, and myself.
Rather than emailing questions to the teaching staff, I encourage you to post your questions on Piazza.
If you have any problems or feedback for the developers, email team@piazza.com.
Find our class page here
Resources
Main Text: Hands-On Machine Learning with Scikit-Learn and Tensorflow: Concepts, Tools, and Techniques to Build Intelligent Systems by Aurelien Geron, O'Reilly Media Inc., 2017.
Supplementary Text: Deep Learning by Ian Goodfellow, Yoshua Bengio, and Aaron Courville, MIT Press, 2016.
Supplementary Text: Deep Learning, vols. 1 and 2: From Basics to Practice by Andrew Glassner, Imaginary Institute, 2018.
Deep Learning Video: Andrew Glassner's crash course on deep learning. It was presented at the ACM SIGGRAPH 2018 computer graphics conference in August 2018.
Machine Learning Video: Andrew Ng's Machine Learning course on Coursera.
Text accompanying Andrew Ng's Machine Learning Video: Machine Learning Yearning book draft
Machine Learning with Scikit-Learn (PyCon 2015) video
Video Sequence on Linear Algebra, Machine Learning, Neural Networks: 3Blue1Brown Youtube channel
Convolutional Neural Networks Video: Stanford CS 231n course (2018) on cs231n.stanford.edu
Lectures
Thursday 6:15-8:15PM, NAC 7/306 (Spring 2020)
Instructor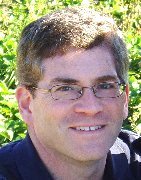 Professor George Wolberg
Office Hours: Thursday, 3:30pm-4:30pm, Room NAC 8/202N
wolberg@cs.ccny.cuny.edu



---
George Wolberg, January 30, 2020